This week's Employee Spotlight is on Manuel Pu! Manuel has worked at Governors House for 13 years, and 3 of those years have been with Bender Companies.
During his time at Bender, Manuel has helped with large projects and, with his maintenance team's help, has done almost all maintenance work in-house!
His attention to detail and passion for helping the residents have helped make Governors House such a fantastic property.
Thank you for your hard work and for always being willing to lend a helping hand!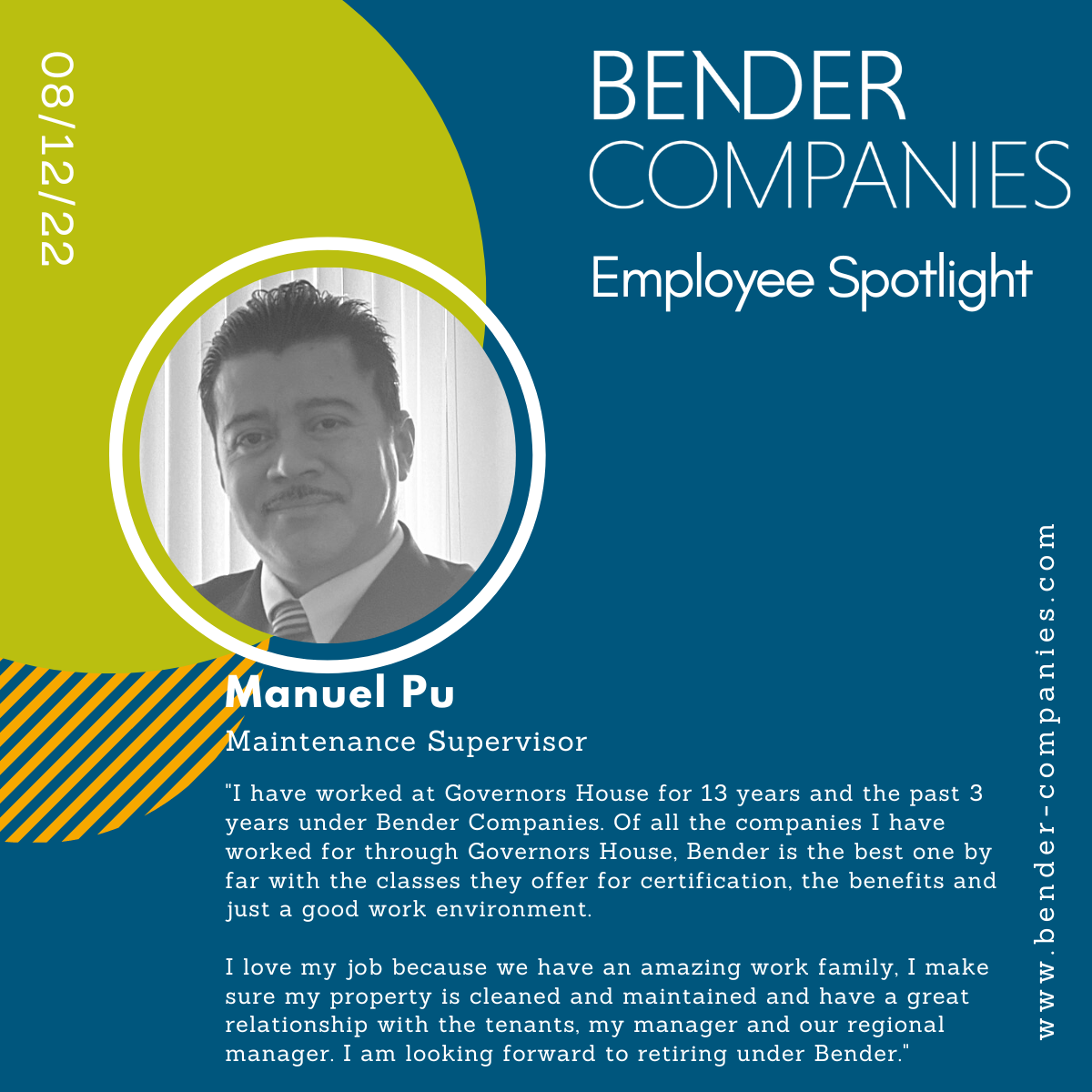 #employeespotlight  #bendercompanies #multifamily
#teamappreciation  #propertymanagement  #propertymaintenance